Materials Chemistry Frontiers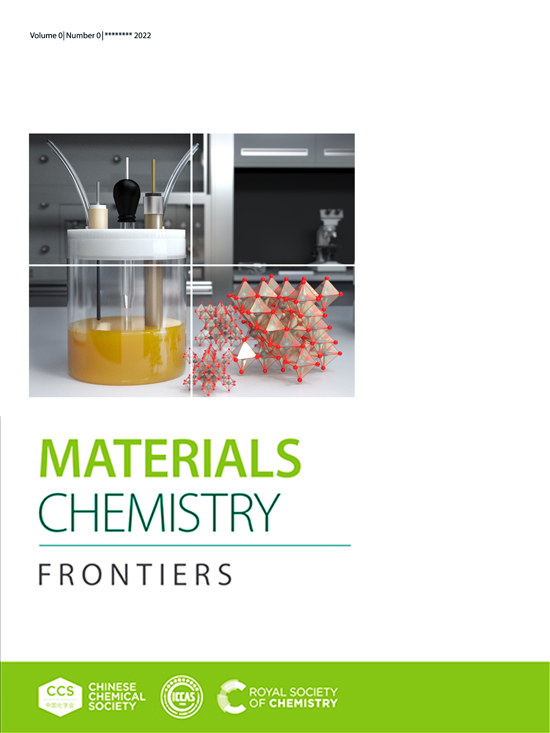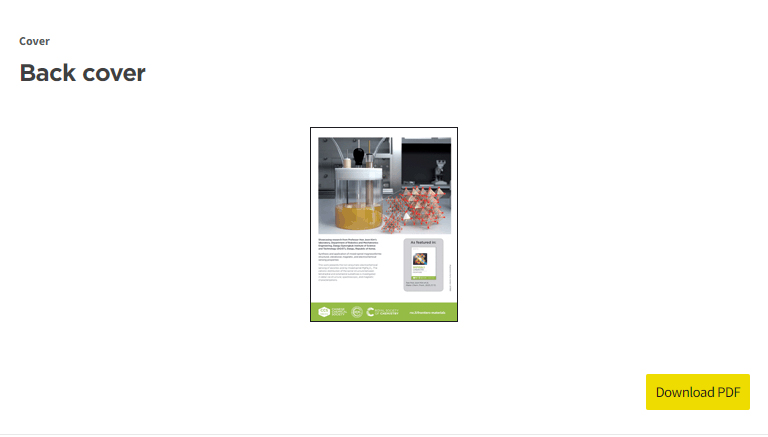 Materials Chemistry Frontiers
07 January 2023, Issue 1,
Page 1 to 186
Synthesis and application of mixed-spinel magnesioferrite: structural, vibrational, magnetic, and electrochemical sensing properties
This article presents an efficient non-enzymatic electrochemical sensor based on catalytic oxidation by the MgFe2O4 magnetic spinel for the sensitive determination of ascorbic acid. MgFe2O4 spinel ferrite is synthesized via the simple and cost-effective solid-state reaction route. X-ray photoelectron spectroscopy and X-ray diffraction studies reveal a mixed spinel structure of the synthesized material with the formula (Mg0.65Fe0.35)A[Fe1.65Mg0.35]BO4 with Fe3+ and Mg2+ occupying both the tetrahedral and octahedral sublattices. The Raman and Fourier-transform infrared spectroscopic analyses confirm the spinel structure formation. The DC magnetic measurements reveal a soft-magnetic behavior of the material due to the cationic distribution in the tetrahedral and octahedral sublattices. A maximum magnetization of 33.3 emu g−1 at 70 kOe is obtained for the hysteresis loop measurement, which is performed at a temperature of 10 K. Furthermore, the magnesioferrite spinel integrated glassy carbon electrode displays an enhanced catalytic activity toward ascorbic acid compared to the bare electrode in the phosphate buffer solution of pH 7.4 owing to the mixed-valence cationic states in the spinel ferrite. The electrochemical performance of the modified electrode under the influence of various parameters such as scan rate, analyte concentration, and interference are studied in detail. The sensor provides a linear increase in the oxidation peak current as a function of increasing concentration with a limit of detection and quantification of 24.09 μM and 80.30 μM, respectively. The synthesized ferrite shows good selectivity toward interfering agents, such as potassium chloride, sulfuric acid, hydrogen peroxide, sodium hydroxide, glucose, and choline chloride.
Aneeta Manjari Padhan

P. Mary Rajaitha

Sanjib Nayak

Sugato Hajra

Manisha Sahu

Zvonko Jagličić

Primož Koželj

Hoe Joon Kim
Synthesis and application of mixed-spinel magnesioferrite: structural, vibrational, magnetic, and electrochemical sensing properties - Materials Chemistry Frontiers (RSC Publishing)
Image created by minjeong Kim / Nanosphere